All my buddies are running 2WD and frankly as much fun as this 4WD is to run I have decided to move back to 2WD since running in the same class as my buddies is more fun. I have picked up a Tekin 2WD set up and a DESC210 so the 4x4 stuff has got to go. So I am selling my Tekin Pro 4 HD 4300 Motor slightly used. I ran it at Maximus 4 times total. Motor is insanely fast, honestly hard to keep in a straight line wide open, Comes with box and a sensor wire. Selling my Tekin RX8 Gen 2, bought same time as motor, brand new, comes with box, hotwire adapter (different with gen 2), Sensor wire and fan. Basically everything it came with new. DESC410 V2 Roller, no wheel, no body. Comes with box, extra parts (including an extra HD A arm), Centre Diff with slipper and gear.
Motor $100 OBO... New was $160
ESC $150 OBO... New was $220
Roller $150... 
$375 for it all
2078099812
No pic of the roller but it will be there tonight. little dusty but in great shape...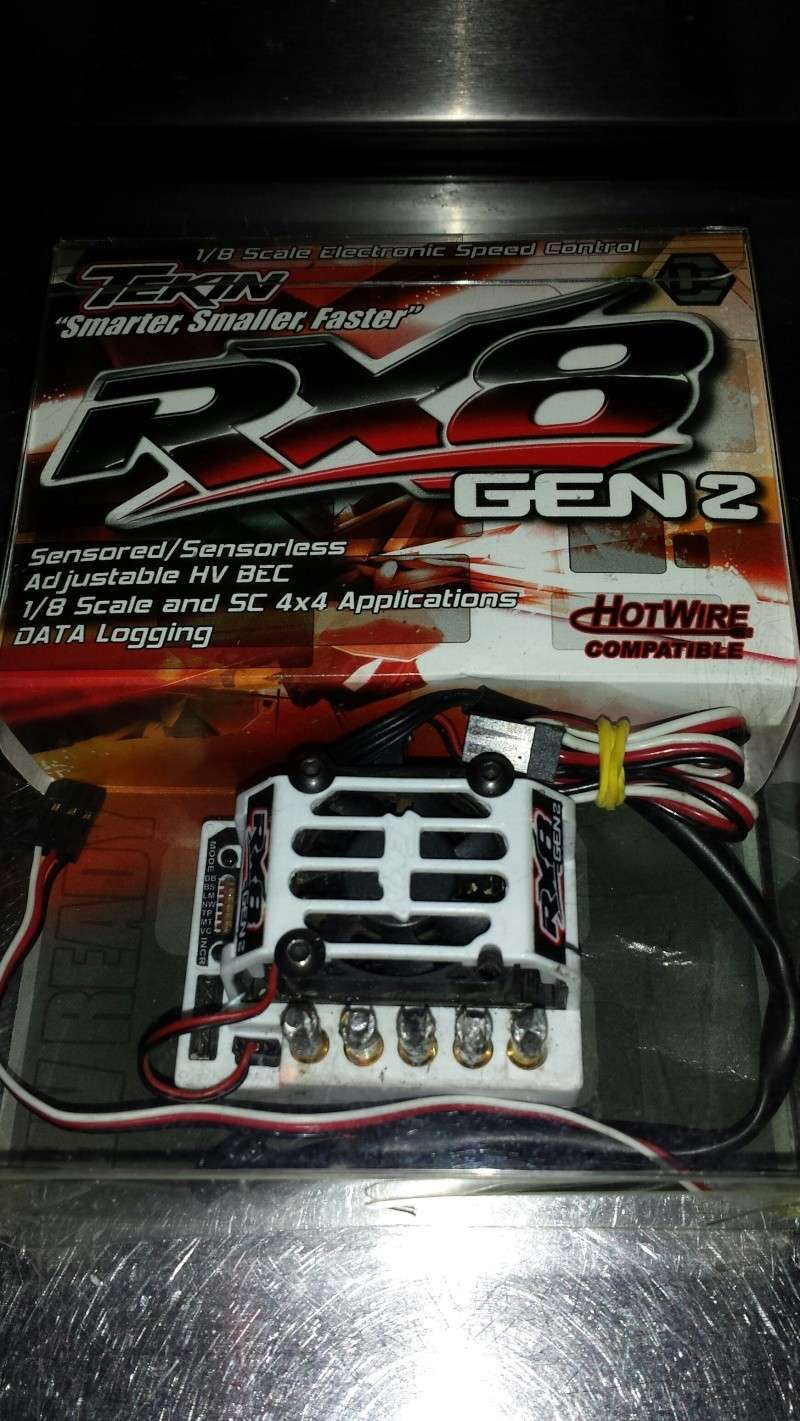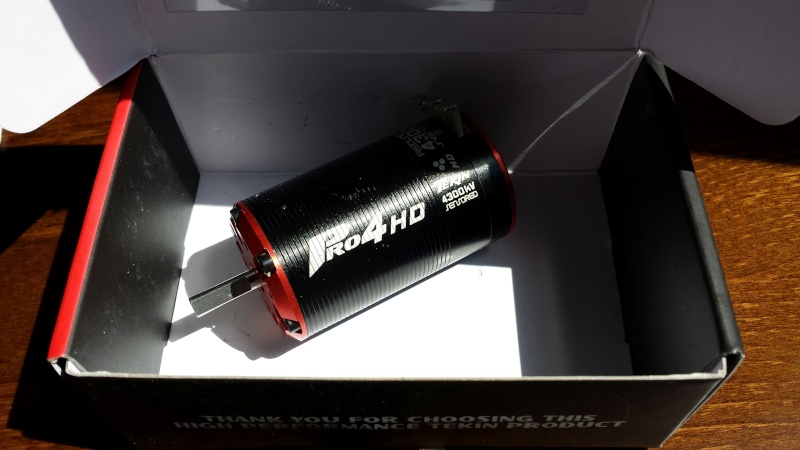 Last edited by Tekin_Tim on Thu Aug 08, 2013 12:36 pm; edited 3 times in total (Reason for editing : grammer)