SOLD I have a SC10 roller for sale. It has RPM front arm, rear arms an front bumper. It also has FT CVD'S,FT slipper asy,FT ball diff an FT motor plate. Tires are stock with with one run on them so all most new.
Looking for $110.00 an No Trades.
Thanks for looking Ron.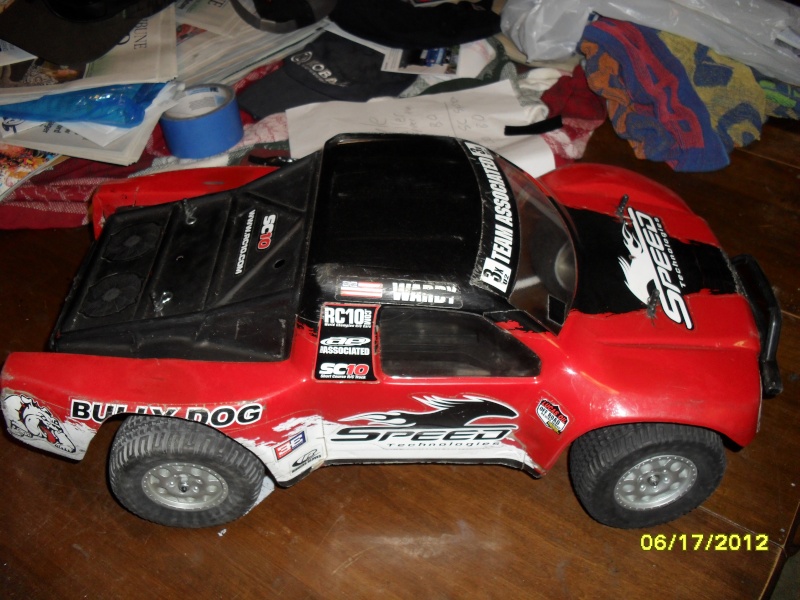 Last edited by Uncle Ron on Sat Sep 08, 2012 10:11 pm; edited 3 times in total